Masonic Rings, Military Rings, Fine And Fraternal Rings By Fox

Masonic Rings and Mason Rings, Made by Masons for Masons. Fox Jewelry, specializes in the sale of Masonic Rings and other Masonic Jewelry. We have become one of the leading providers of Masonic Rings and other fraternal jewelry to members of all of our fraternal brothers and sisters around the world. Masonic Rings are our specialty. In addition to fraternal jewelry of all kinds, we have just added our collection of Military Rings.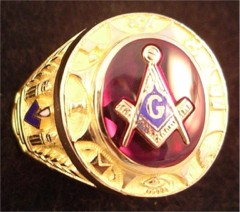 The Freemasons are an integral part of world history and their brotherhood is indicative of the fraternal camaraderie shared by all fraternal organizations around the world!.
Here at foxjewelry.net.co, we offer a symbol of solidarity with our unique selection of Masonic jewelry, as well as military rings. We also have a variety of Masonic rings; for those of you who are interested in historical and religious symbols, we have Knights Templar rings.
Feel free to take a look at our dignified products, like our Masonic watches and fraternal jewelry. Show your loyalty to your brothers with some visible ornaments from your friends at foxjewelry.net.co.

For more fraternal and masonic information please visit our Masonic Jewelry Blog. We hope that you enjoy your online shopping experience at Fox Jewelry!
Specialized Military Rings
Wear your crests and emblems as a symbol that honors your service to your country. Our military rings and watches are pieces of jewelry that will last you a lifetime. As a testament to your legacy, we only use high-quality materials in which we know will last more than a lifetime. Whether you were in the military or are gifting a ring or watch to a friend or fellow service member, we are certain your pride or honor will be seen and felt by all.
Customer Service
Our dedication to our customers is what helps us continue to provide these symbolic treasures to you. Your feedback and questions are critical to us, so please don't hesitate to contact us should you be looking for a specific masonic or military ring design.
For further reading please visit these informative Masonic Ring pages: